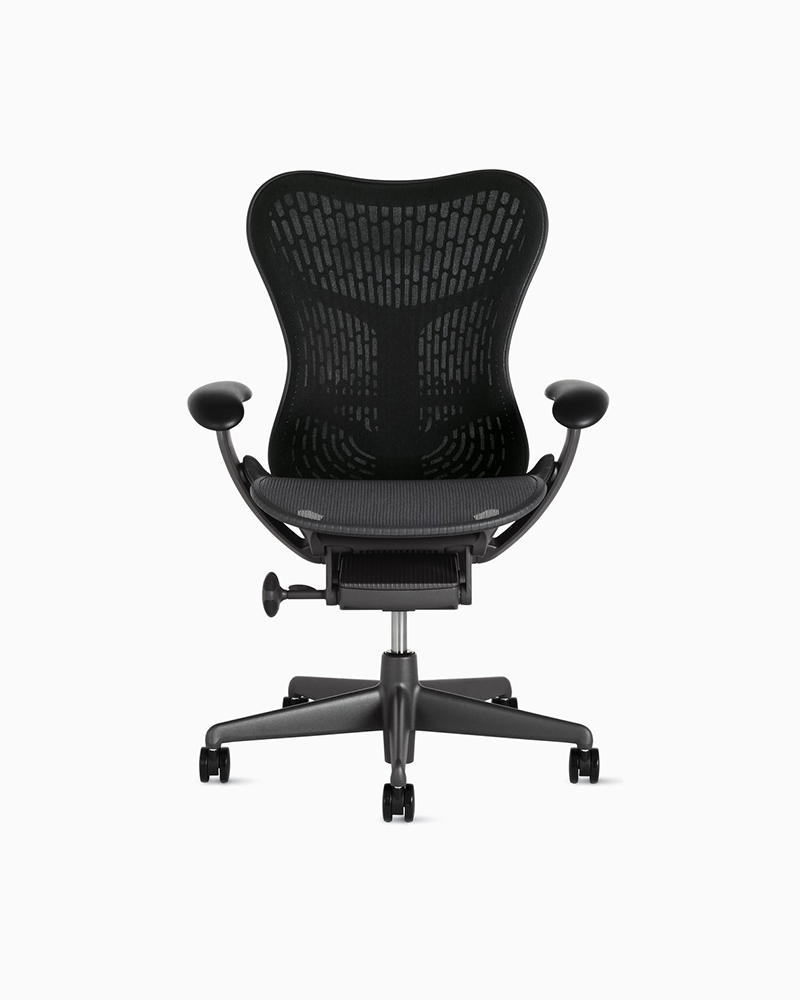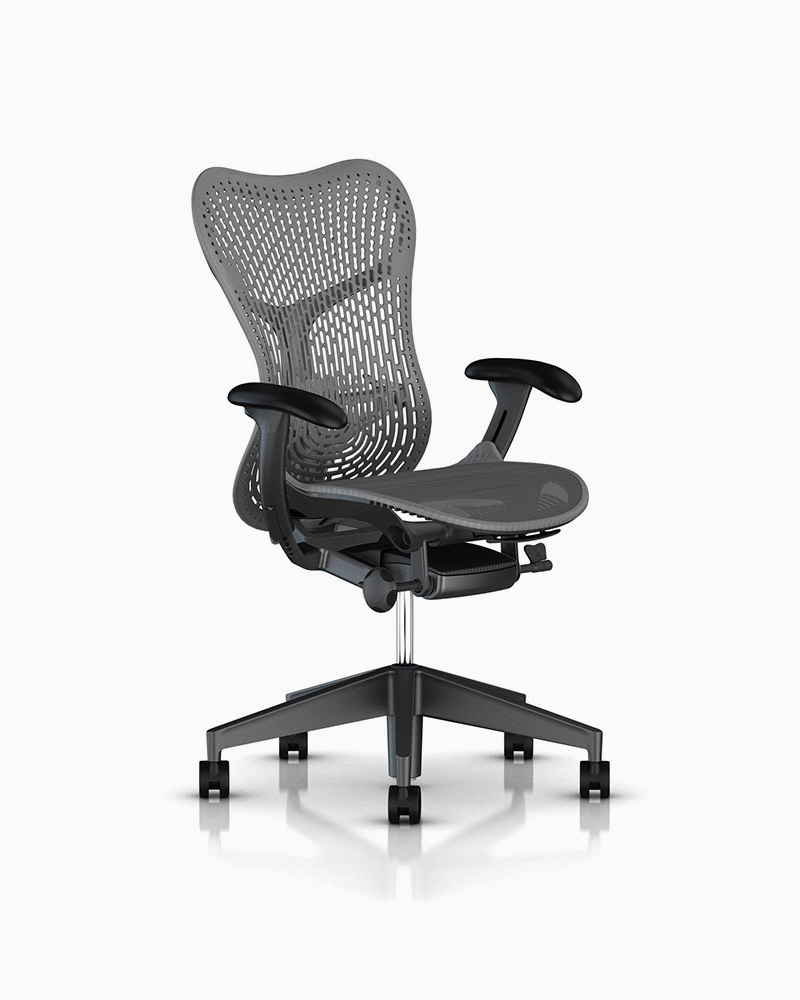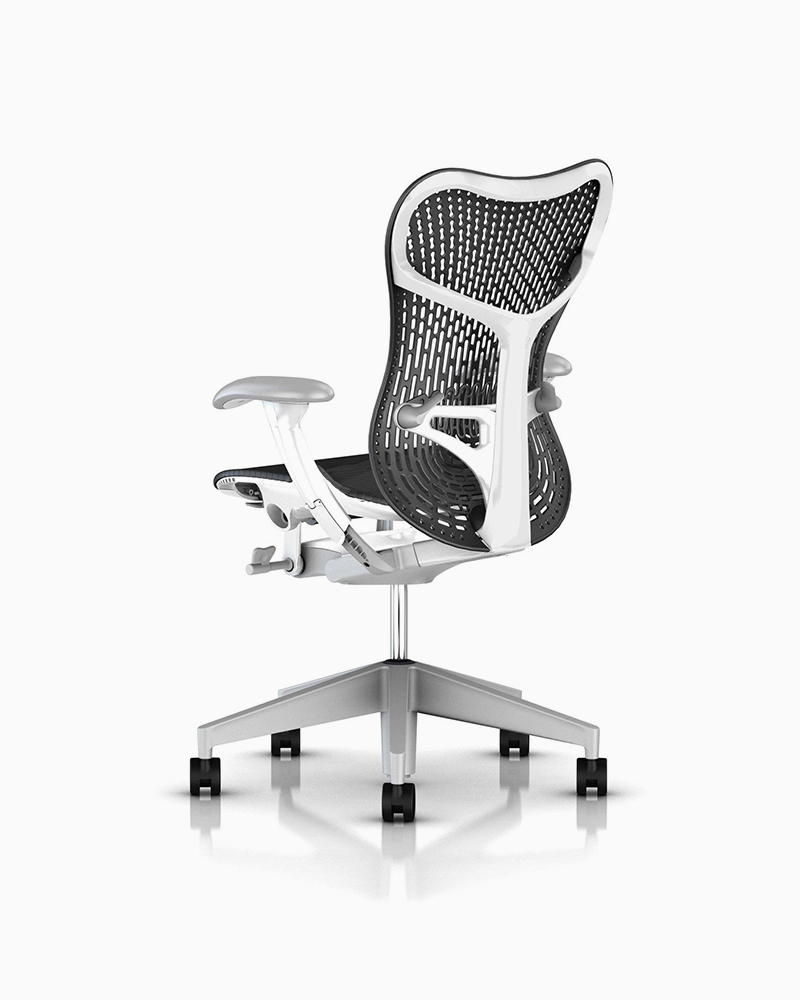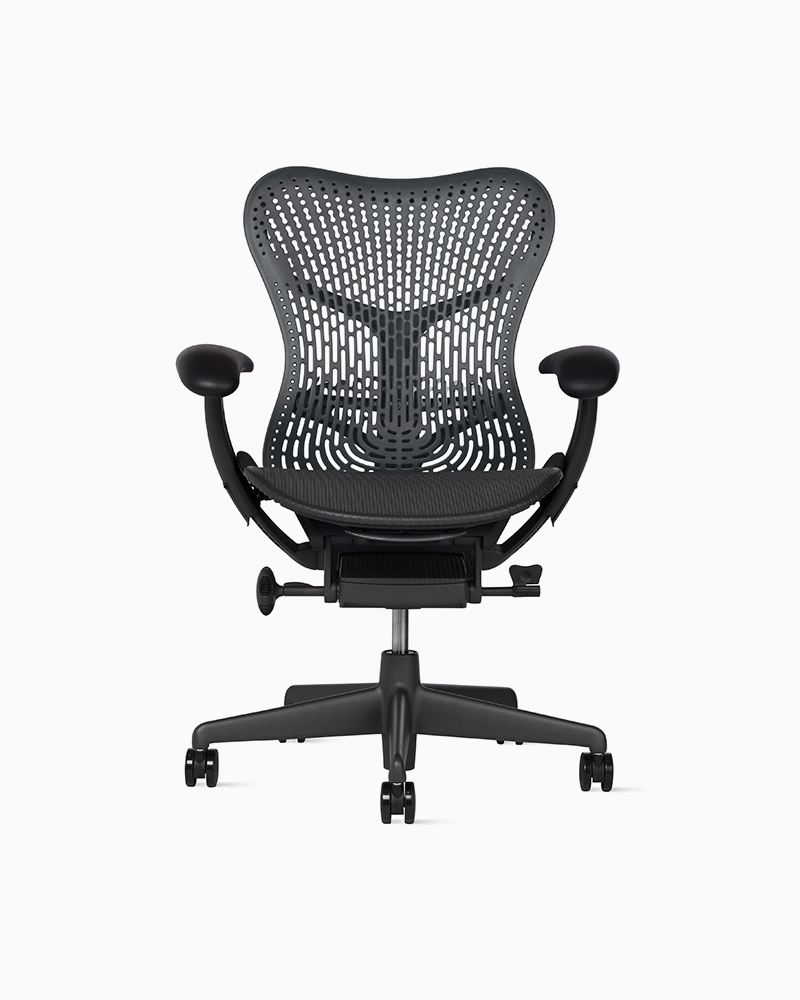 For Maximum Movement — Life calls for jumping from task to task, focus to focus, and this office chair is agile enough for them all. Lean, light, and responsive, Mirra chair's support starts with a flexible design that allows your body to move freely and naturally.
As work evolves, and we become more active, shifting from individual to collaborative work in an instant, we need tools designed to be as agile as our work style. To address this need, the designers of Studio 7.5 set out to create a high-performing chair that supports people who work in a constant state of motion
About Studio 7.5
Designers Claudia Plikat, Burkhard Schmitz, Carola Zwick, and engineer Roland Zwick, founded Berlin, Germany-based industrial design firm Studio 7.5 in 1992. Their designs for Herman Miller, including Setu® Chairs, Mirra and Mirra 2 Chairs, and Metaform Portfolio™, reflect a desire to give people more control over their work environments and tools.
{{ reviewsTotal }}
{{ options.labels.singularReviewCountLabel }}
{{ reviewsTotal }}
{{ options.labels.pluralReviewCountLabel }}